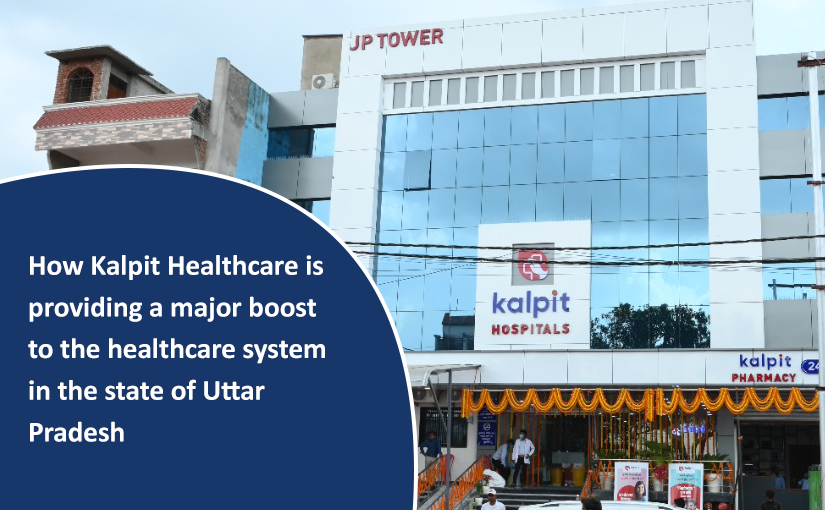 Kalpit Hospital, a multispeciality hospital in Khalilabad, Uttar Pradesh has top-notch healthcare facilities. A unit of Kalpit Health Care Pvt Ltd., the hospital is a one-of-its-kind centre as it has all that is required for the best health care system in an area. Situated in the heart of the Sant Kabir Nagar, Khalilabadthis multispeciality hospital is committed to providing a major boost to the healthcare system not only in Purvanchal but in the whole state of Uttar Pradesh.
This curated blog outlines the best facilities available at Kalpit Hospital, a multispecialty hospital in Khalilabad, Uttar Pradesh that can help you in any general health issues or case of emergency. We offer comprehensive, integrated and world-class services to all alike using a holistic approach.
Departments
Kalpit Hospital a multispecialty hospital in Khalilabad, Uttar Pradesh is short of nothing and includes departments from providing you preventive general body check-ups to specialised medicine and surgery. It has recognised departments of Orthopaedics, Dental, Gynaecology, Paediatrics, Ophthalmology and Dermatology. Apart from these, we also have specialised departments to look after your heart, lungs, kidney and brain. At these departments, we have a team of specialised and dedicated doctors and other staff who provide OPD and other services every day of the week.
Top-notch Facilities
This multispecialty hospital in Khalilabad, Uttar Pradesh is a centrally air-conditioned hospital to give comfort and relaxation. We also have a central oxygen supply in the hospital. The global pandemic COVID-19 has made everyone aware of the importance of oxygen and since we value each patient's life, we provide them with instant oxygen. So, here you don't have to rush hither and thither for life-saving oxygen in emergency for your dear ones. At Kalpit Hospital, we have well-equipped critical care units – ICU and NICU with ventilators and BiPAP.
In this state-of-the-art health care centre, we have the latest and the most advanced machinery and technology. Besides giving you the facilities for X-ray and ultrasound, it also uses Nuclear Magnetic Resonance technology for quick and accurate medical detections. Here, we have an in-house laboratory that provides quick service and delivers the reports the same day. It also provides home sample collection services. Thus, at Kalpit Hospital, a multispecialty hospital, Khalilabad, Uttar Pradesh you get these top-notch facilities under one roof.
Other essential services
Our services are unparalleled in the state of Uttar Pradesh. To provide the best health care services, we take all such initiatives that need to be prioritized. At Kalpit Hospital, the multispecialty hospital in Khalilabad, Uttar Pradesh, we have the best team, top-notch facilities and other services. We provide 24×7 emergency services and a trauma centre. We also give a 24×7 ambulance facility for the easy transportation of patients in need and an in-house pharmacy that remains open for whole day and night for 365 days a year and gives medicines at a discounted rate.
Conclusion
Kalpit hospital, the multispecialty hospital in Khalilabad, Uttar Pradesh is now a major health care centre with a top-quality health care system. We give you the best services in the field of medicine and surgery. For all your ailments we are here, so now you don't require to go to the other metro cities and get harassed for treatment.